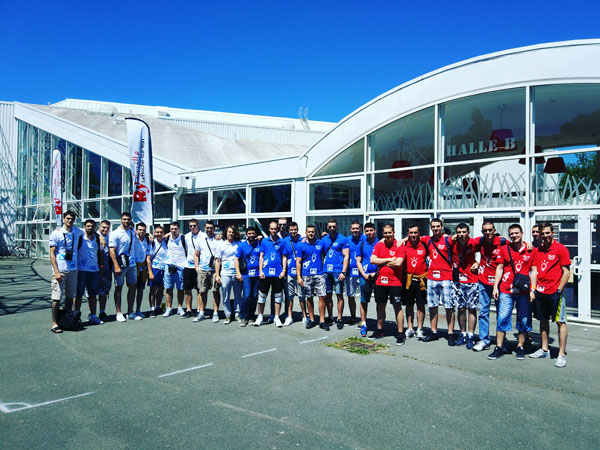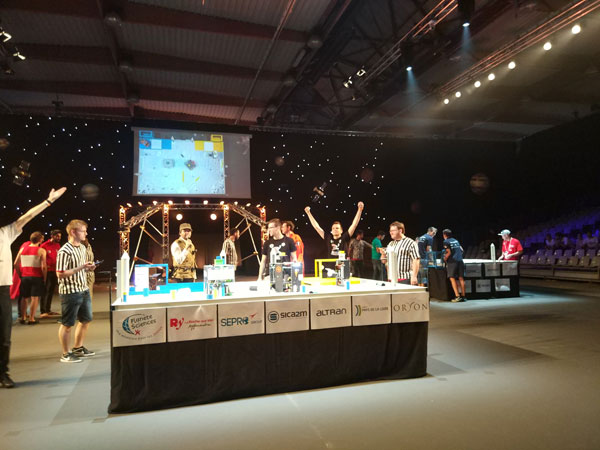 At the final EUROBOT 2017 contest held from 24th to 28th May in the town La Roche-sur-Yon in France, the student teams of the Faculty of Technical Sciences won the second, sixth, and tenth place. The French RCVA was ranked first which is their fourteenth victory in the finals.
More than fifty teams entered the contest, whereas only 29 of them from 14 countries managed to homologate their robots and take part in the contest. There were six rounds based on the Swiss chess pairing system, after which 16 best teams entered the round of 16. In addition to Switzerland, Serbia was the only country represented by all three teams in the round of 16.
________________
EUROBOT is the international youth contest (primarily for students) in the field of robotics which is held in a different country each year (Switzerland, Russia, France, Germany). The first contest was held in 1994 with nine teams from four countries, whereas last year's contest gathered around 50 teams from 30 countries. Only three teams from each country can participate in the contest, which implies that countries with more teams should organize their own qualifying rounds (national qualification). The teams from the Faculty of Technical Sciences have already participated in EUROBOT 16 times and they have always achieved notable success. They won the second and third place last year, thereby making the Republic of Serbia one of the most successful countries.